Depression is not new to anyone. This name becomes a mental struggle to the life of most of the generation nowadays. Unlike sadness, depression is hard to process. It stops you from being expressive to anyone, even yourself.
The cause of this mental illness can be anything that has a sudden impact on your mind for over a long period. Make you mentally unable to process some of the most basic thoughts of regular life.
This type of illness is related to your rootless relationship, fear of being left behind, insecurity about someone or something and the list goes on. People might suggest different types of medicine to recover from the illness, but trust us it, won't help you. But this same thing will not go with our ayurvedic treatment for depression by Arogydham.
What makes our ayurvedic treatment for depression makes so effective?
The main focus of our doctors is on the process, not on the result. That is how they treat you. Picking up the root cause of your depression and make you mentally fit again is their key goal.
What is the process of our ayurvedic treatment for depression?
Our process does not depend only on the best ayurvedic medicine for depression. Regular therapies are also an integral part of it. First, they consult you and try to figure out what blocks your general ability to be expressive. Our ayurvedic doctors understand the overall patterns of your speech figure and thought process.
Don't worry its, not an integration room. After that, Our doctors prescribe you different therapy and the best ayurvedic medicine for depression. It's not a general prescription. The type of therapies prescribed to you is base on the result of your first interaction with our doctors.
After completing your first session, our ayurvedic doctors consult you again and check any difference in your mental behaviour. If the result is positive, the cycle will continue to its very end. And if the result is negative, then our doctors change the course of action.
Our ayurvedic doctors make sure that you will get the best treatment for your mental illness.
The cost of our service for Ayurvedic treatment for depression
We will give you the best treatment under any price package you choose. Price may differ but, the quality of treatment is not.
Let us have your concern about the price of our service because we care about your pocket as much as you do.
At last
We request that everyone doesn't take this mental illness so lightly. Get our ayurvedic treatment for depression and get rid of this illness for good.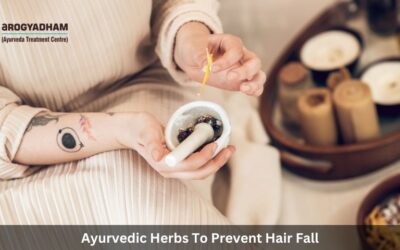 Want to keep those locks luscious and full? Fret not because Ayurvedic Herbs have some incredible remedies to help you regain the strong and vibrant hair you always wanted. Hair loss is a normal and inevitable part of aging, with about 50 to 100 individual hairs per...
read more